Summary
Thanks to all for an extraordinary experience in Lincoln!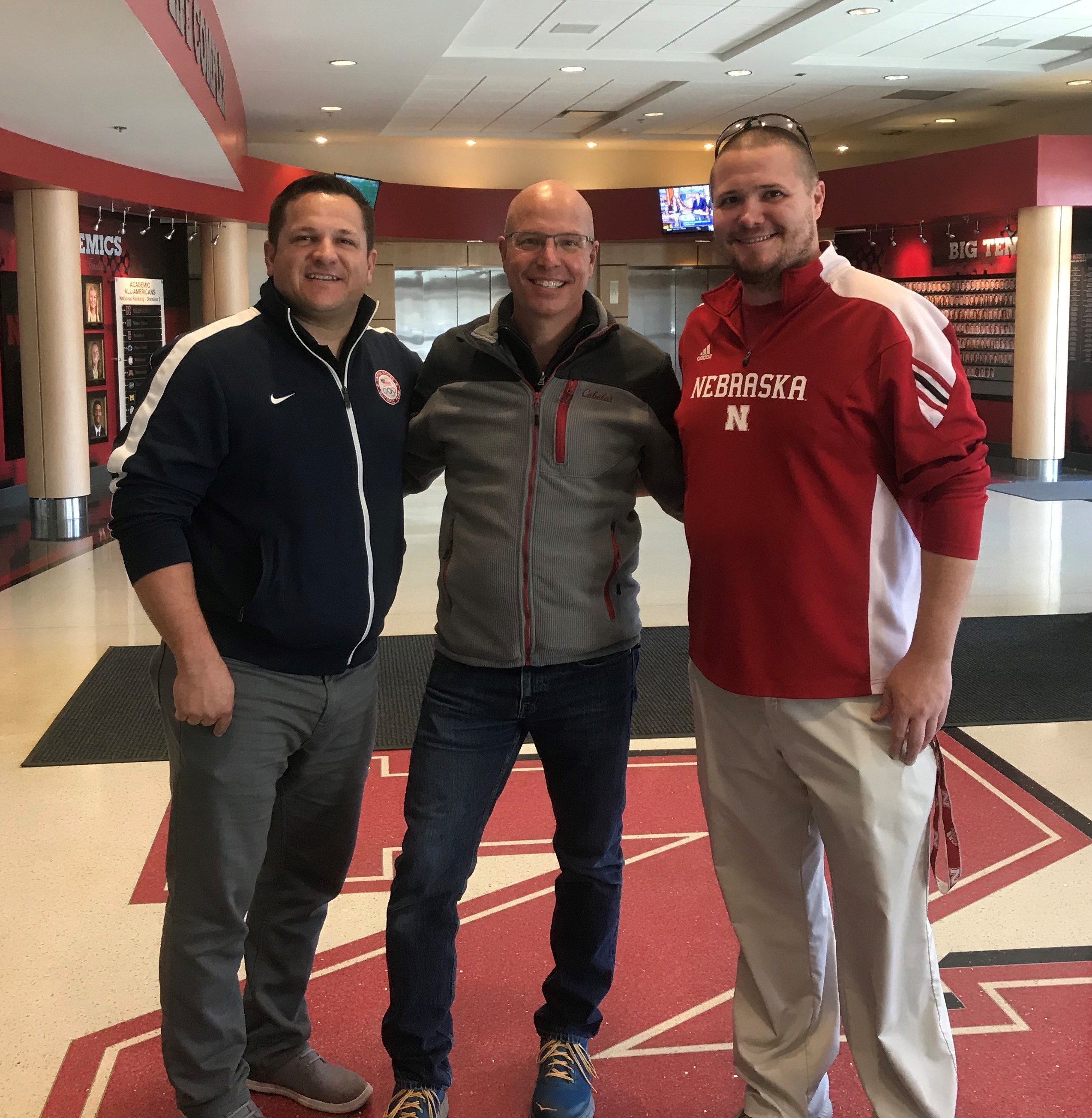 I left the conference in North Platte and headed to Lincoln, where I had the privilege to spend a few days and take in a game.
During the visit I was able to meet again with Derek Bombeck of the Lincoln CVB, as well as Jeff Maul, the CVB executive director. Following our meeting, Derek arranged for a tour of Memorial Stadium at the University of Nebraska. As a lifelong Cornhusker fan, it was a dream come true. I'd never been to a Nebraska game, so to be able to stand in the middle of the field at Memorial Stadium was a real kick in the feels. The tour ended with us standing at the top of the stadium watching the test run of flyover for the next day's game. It was a remarkable way to end an amazing experience. I will be forever indebted to Derek Bombek and Derek Bonds of the University of Nebraska's athletic department for fulfilling a big point on the bucket list.
For gameday, my cousin, Jeff, drove up from Kansas to take me to the game against Indiana. Through the generosity of the Lincoln CVB, I was invited to the Governors Tailgate at the Governor's mansion prior to the game. Through the generosity of an attendee at my breakout session in North Platte, we were also invited to the Nebraska Champion's Club tailgate. It would have been nice to beat Indiana, but after a week of stellar mid-western hospitality, there was no room for complaints.