Summary
Great time mingling with the advocacy side of the sport of cycling and reconnecting with people.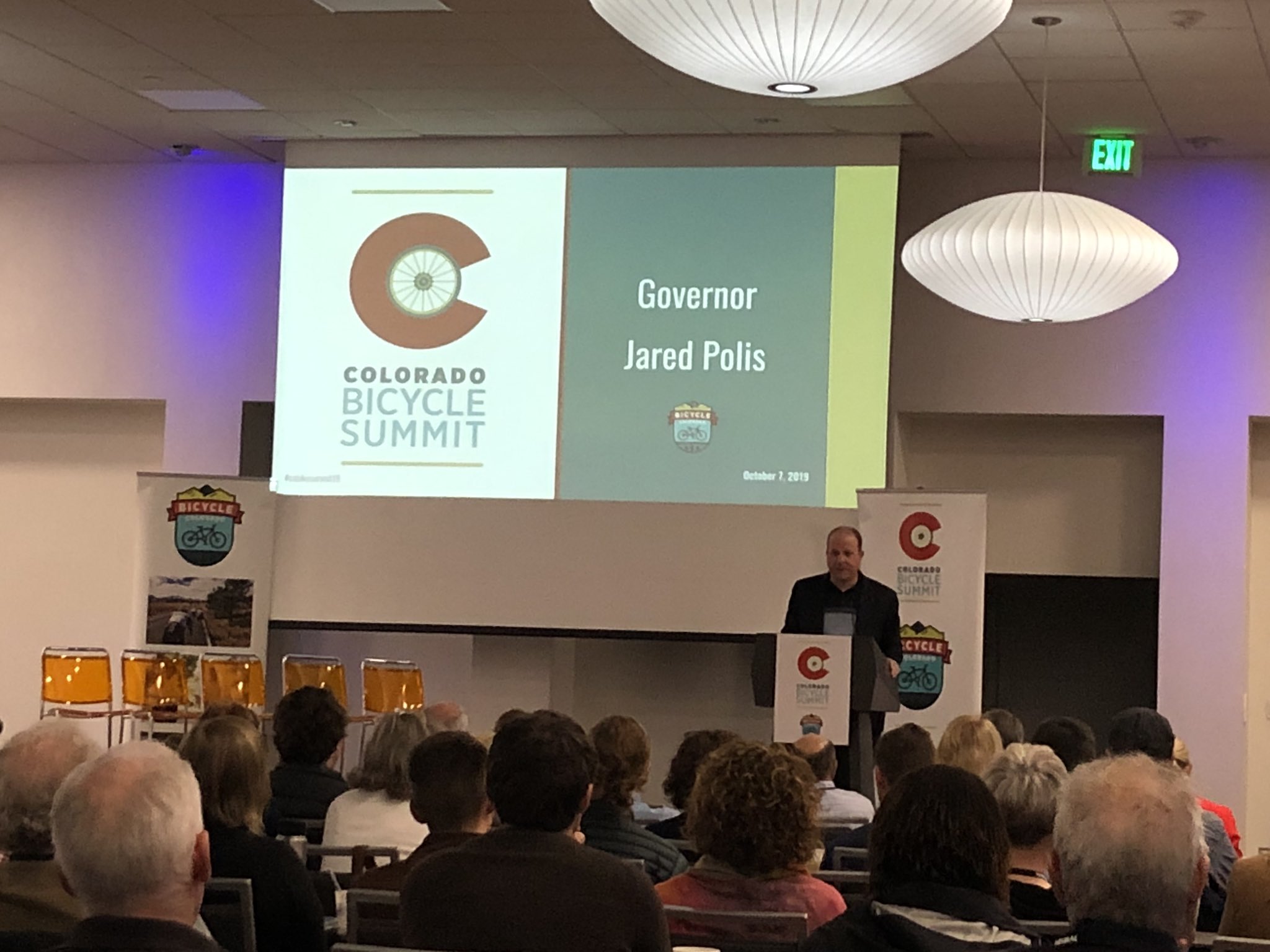 I was able to attend the Colorado Bicycle Summit this last week which was hosted by Bicycle Colorado, a non-profit group focused on bicycle advocacy in the state. It was a great time to mingle with the advocacy side of the sport of cycling, reconnecting with people I hadn't seen in a while and meeting new people from the non-profit cycling sector in Colorado.
We had the new Governor, Jared Polis, as an opening speaker and he had a great talk on how important bicycle infrastructure was to the state.  It is amazing how much cycling industry exists in Colorado and all were there in full force.
The keynote speaker was Rebecca Rusch—Red Bull world championship athlete and star of the Emmy-winning film Blood Road who spoke at length about her time in endurance sport.
Also present were several destination marketing organizations from cities around the state and even a few from out of state. There were some great discussions about bicycle infrastructure led by People For Bikes and city advocates around Colorado. I did notice, however, the absence of event representatives at this conference. With events being such an economic driver and a way to shine a spotlight on cycling assets, it surprised me to see little interest by those groups. What better way to show off cycling infrastructure than with an event with featured athletes to rally around it? Maybe next year…