Summary
Augusta Gaelic Sports hosted their annual "Azalea Cup" hurling competition at Sweetwater Park in Thomson-McDuffie County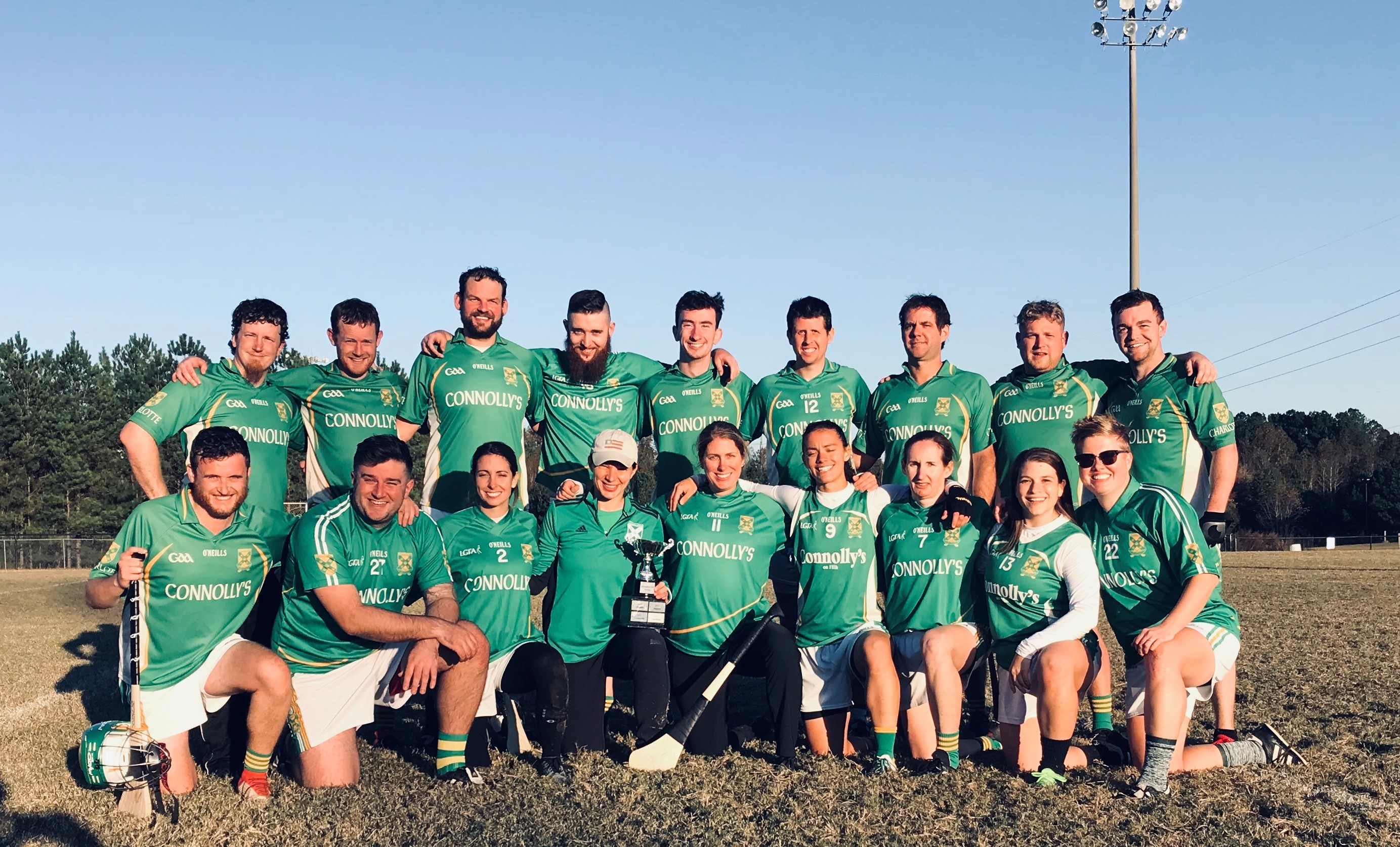 Augusta Gaelic Sports hosted their annual "Azalea Cup" hurling competition at Sweetwater Park in Thomson-McDuffie County on November 9, 2019. The event was secured by Sports Strategies through a collaboration with Visit Thomson and Thomson-McDuffie Recreation. The tournament attracted teams from Augusta and Atlanta, GA; Charlotte, NC; and Charleston and Greenville, SC.
Hurling is a team sport of Gaelic-Irish origin, and it is considered the "fastest game on grass." It combines elements of lacrosse, field hockey, soccer, and hockey for fast-paced, physical action. I was introduced to the sport through my neighbor who introduced me to the Augusta Gaelic Sports Club. After learning they hosted an annual tournament, we began discussions about bring the competition to Thomson.
Sweetwater Park proved to be an excellent venue for the tournament. Having two pitches set up side-by-side allowed teams and spectators to place their tents between the two fields and never have to move. It was great for spectating and allowed for a genuine ease of managing the day.
Following the tournament, the teams enjoyed a post-event celebration at the Highrail in Downtown Thomson. It was a magnificent location to finish an excellent day. People ate, beer flowed, and bagpipes were played to the merriment of everyone. Seriously. Plans are in the works to make 2020 an even bigger deal.